RefreshED 2020
RefreshED is back for another year with an amazing line up of Key Note Speakers, workshops and plenty of fun!
Once again ALPSIT members can expect a discount on their tickets please follow this link to access the ALPSIT member promotional code: https://alpsit.org.uk/funding/special-funding-discounts/refreshed-discount
Here's a bit more about the event;-
RefreshED 2020 - 22nd May - Liverpool Hope University A Breath of Fresh Air for Education #RefreshED20
About this Event
Angel Solutions is hosting the third annual RefreshED.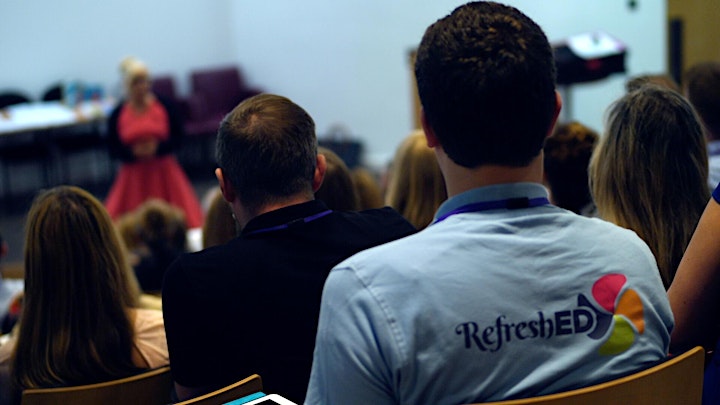 Due to the popularity of the event in the past couple of years we expect tickets to sell fast - to avoid disappointment please get your tickets early!
This event is perfect for Headteachers, Senior Leaders, Subject Coordinators and Assessment Leads. There is no limit on the number of tickets each school can buy, making this event perfect as an INSET day activity for group bookings.
Confirmed Speakers:
Mary Myatt - is an education adviser, writer and speaker. She works in schools talking to pupils, teachers and leaders about learning, leadership and the curriculum.
Patrick Ottley-O'Connor - Executive Principal of North Liverpool Academy & the Northern Schools Trust, has been a senior leader for 25+ years, including 15 years as a Principal/Executive Principal in secondary, primary and special schools. Patrick coaches many aspiring, new and experienced headteachers and CEOs, particularly those facing significant challenge both in the UK and internationally.
Drew Povey - Drew is a much sought-after speaker at conferences and leadership events, both nationally and internationally, on the concept of 'multi-sector' approaches to leadership. His unique view and approach have positioned him as an innovative leadership coach and facilitator.
Hywel Roberts - There are many reasons why Hywel is one of the most in-demand educational speakers around and why he is so much more than the self-styled 'man in the Matalan suit'. For one, he is an incredibly witty and entertaining speaker, as much at home in front of a group of ten-year-olds in a special school as he is a large audience of teachers. He has that rare talent of being able to tell stories that both make you laugh and make you cry, often at the same time, combining his wide experience in all sorts of classrooms with all sorts of children with an academic insight into engagement, motivation, teaching and learning. He also knows his way around even the most challenging of classrooms.
Debra Kidd - There are few people working in education today who have the breadth of experience that Dr Debra Kidd has, let alone the depth of understanding of all things educational from national policy level to what goes on in the classroom. Debra is rare in that she has experience in every phase of education from nursery and EYFS all the way through to FE, including her recent appointment as an Associate Lecturer in the PGCE programme at Leeds Beckett University where she supports international students. She combines this vast experience, especially looking at literacy, oracy and the power of the Arts, with a clear view on what education is all about and the willingness to speak truth to power through various platforms including national TV.
Serdar Ferit - is an optimist. He is a film-maker, digital experience designer and teacher who, with his colleagues at Lyfta, is on a mission to support teachers to nurture empathy and global citizenship. Serdar is passionate about our responsibility, as educators, to inspire and empower the next generation so they can elevate the workplaces and societies of the future.
And more to be announced shortly ...